Promotes cellular growth, repair and gives you a healthy, youthful glow.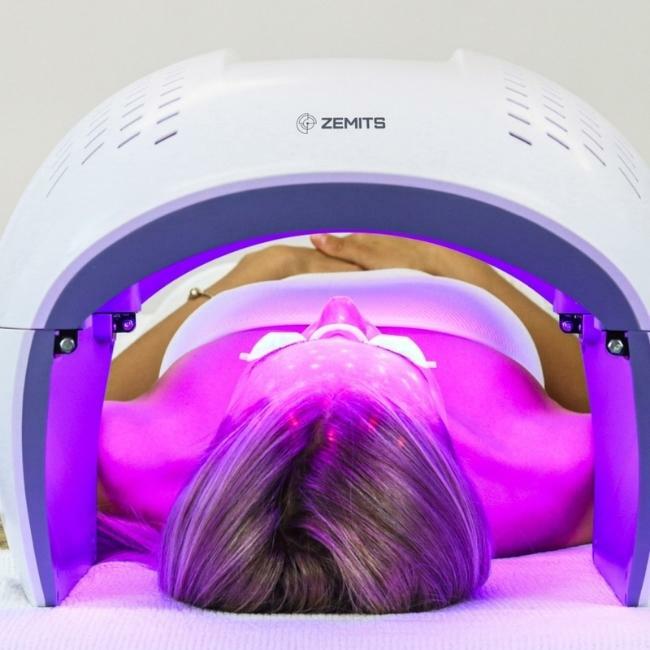 LED light therapy is a non-invasive treatment that enters the skin's layers to improve the skin.
Red LED light therapy may reduce inflammation and stimulate the production of collagen, a protein responsible for younger-looking skin that diminishes with age.
Blue LED light therapy may destroy acne-causing bacteria (P. acnes).
Green LED light therapy may treat dilatated capillaries, sagging skin around the eyes, dark circles, hyperpigmentation and sunspots.
~Individuals should not use LED therapy if they take certain medications, such as isotretinoin (Accutane), for acne or use topical treatments that cause sensitivity to sunlight. People with skin conditions should speak to a dermatologist before using LED light therapy~